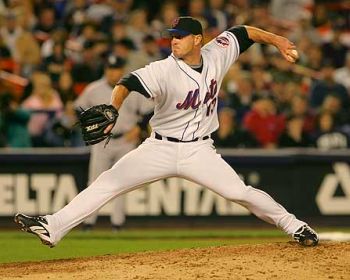 Billy Wagner has pitched his final game in a Mets uniform.

Wagner, 38, has been traded to the Boston Red Sox for two players to be named later, reports SNY news director Brad Como on Twitter.

The Boston Globe is reporting the Mets will receive 2 mid-level prospects in return.

So long, Billy. You were very good to us. I hope next year your 100% healthy and can close again.

Stay classy.